Mum, Dad, Piliscsaba church and Esztergom
Mum and Dad and my younger brother Niall were over with us last weekend to see the kids – baby Esther for the first time – and celebrate my Mum's 75th birthday. Hungary did them proud with blazing sunshine and cool dry breezes, just missing the ensuing heatwave.
While they were there, we finally got to see inside the village church in Piliscsaba, which dates from the late 18th century but is currently shut up for restoration, courtesy of EU funding, and only occasionally opens its doors. Luckily, the weekend was St Stephen's Day, the national foundation day, and so the church door was unlocked, although the iron gate inside was still shut when we went in. All the same, we saw the interior, much of it – at least around the altar – now fully restored.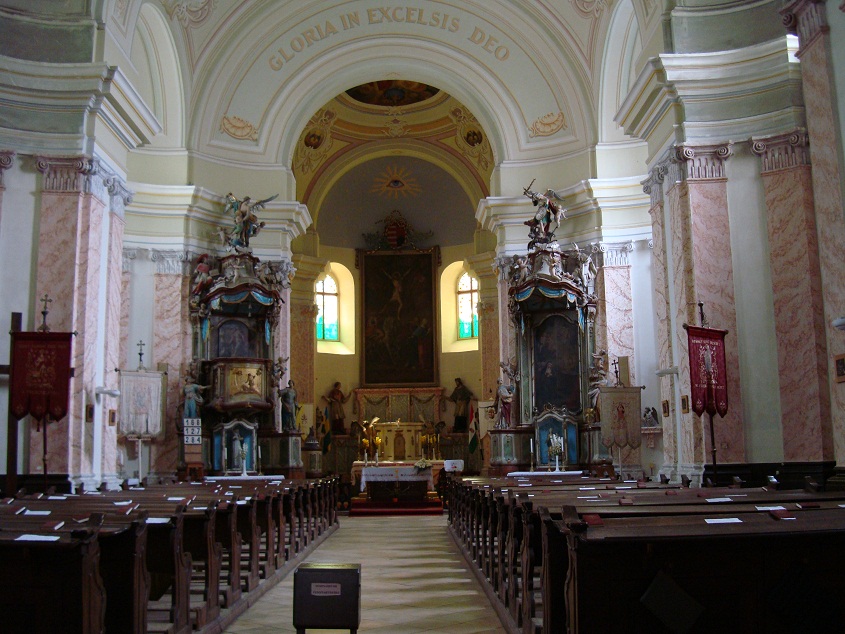 We also visited Esztergom a couple of mornings later to see the celebrated Basilica, Hungary's tallest building and the world's 18th biggest church. That did not make such a good impression. Unlike the beautiful Ancien Regime church in Piliscsaba, it's an overbearing neoclassical giant, recalling the more gargantuan excesses of Schinkel. Something about its proportions really misses elegance or grandeur, and inside it feels chilly and overlit, miles away from the 'deep and dazzling darkness' of St Anne's Church in Budapest, cultish without being spiritual, marmoreal without being dignified. It left me cold.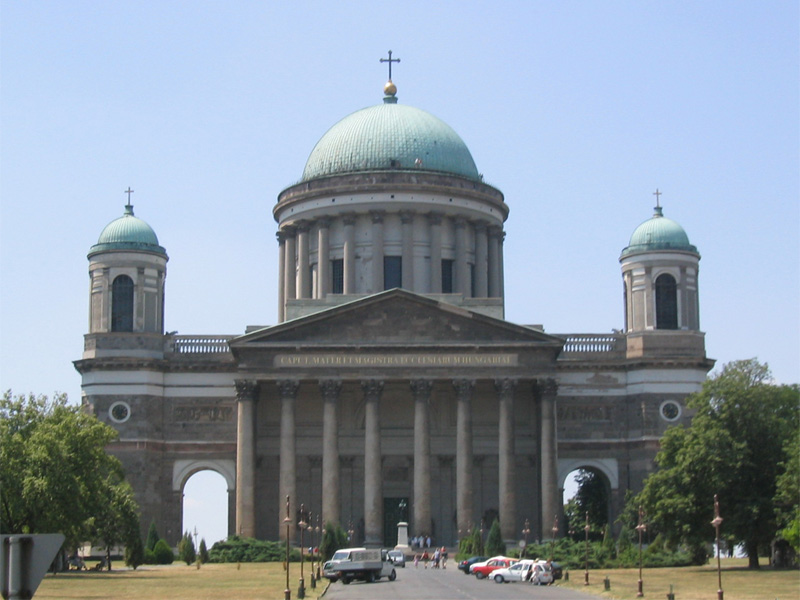 That's a pity after the glowing description of it in the 1930s that Patrick Leigh Fermor begins Between the Woods and the Water with, but I guess he was lucky to see it filled with all the flamboyant pageantry of Easter.