A review of Sing Your Sadness Deep, by Laura Mauro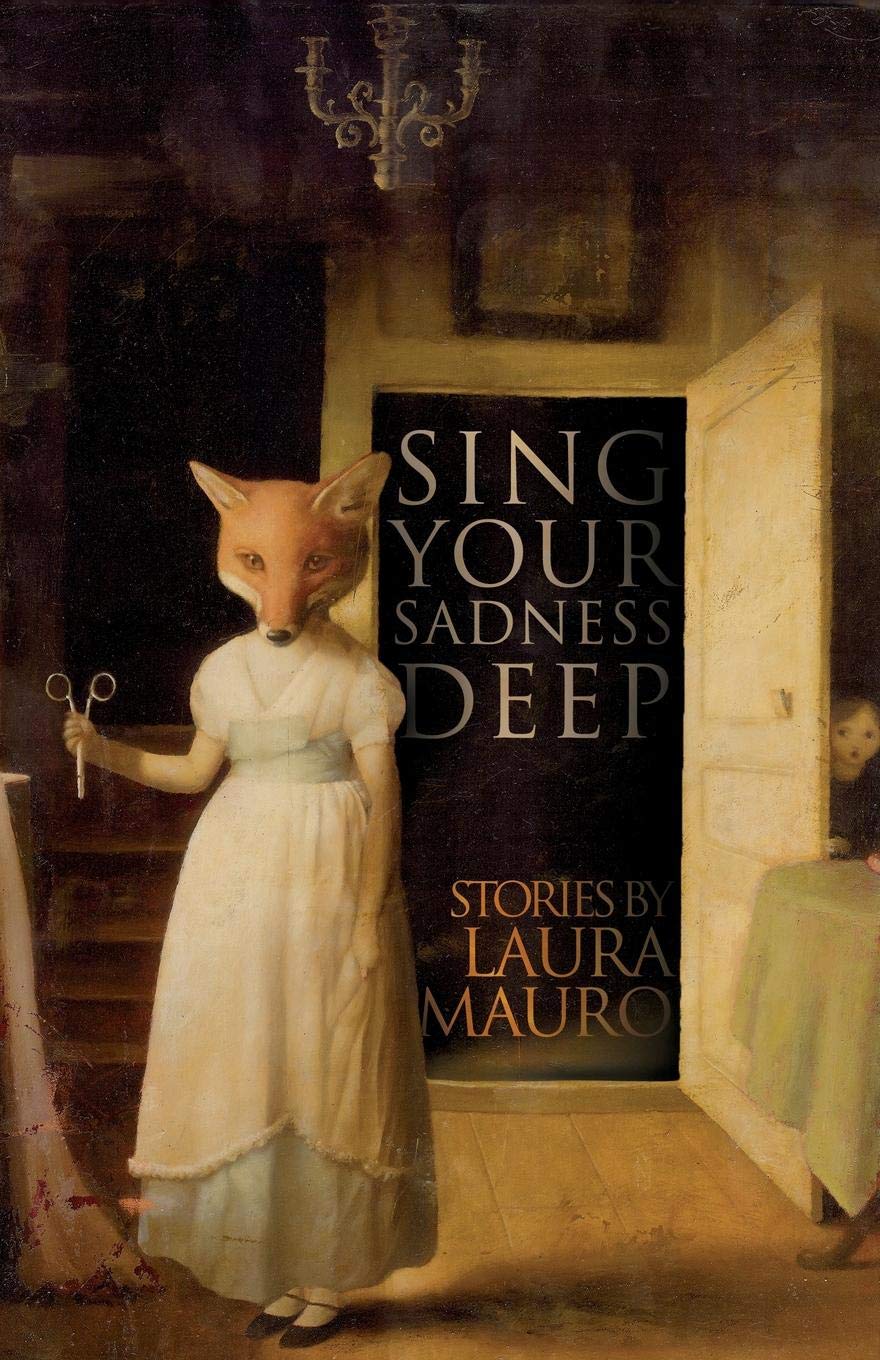 Laura Mauro's first collection delivers on the promise that has netted her a British Fantasy Award and a Shirley Jackson Award finalist placing, and its quality is so consistently high that I'm sure more awards must be on the way. The thirteen stories herein are at least that good, spanning her career from her first appearance in Undertow Publications' Shadows & Tall Trees 4 in 2012 to date, in a book produced to Undertow's usual superlative standards.
There's an awful lot of toxic family dysfunction in this collection. Philip Larkin fans will be very glad to have "They fuck you up, your mum and dad" confirmed in spades. Not just mum and dad, but epileptic sister, bizarre homesquatting homunculus, birdboned acephalic foetus, foggy revenant father, guilty bloodstained mother, fish-skinned foundling, wooden changeling sibling, angelic adoptee, painsucking grandpa. Look at the cover illustration, so well suited to the contents, with the girl-child peering from behind the door at the fox-faced (mother?) figure in Jane Austen dress, scissors threateningly poised. That's how distorted, surreal and mutagenic relations and relationships are in these tales. Almost always here the strangeness blossoms from the cracks and fault lines between people.
As that might suggest, the story premises here are resolutely weird, and very seldom what you'd expect. There's a welcome diversity of setting and background, as well as of inspiration and narrative trope. Laura Mauro is a British weird fiction writer, but she doesn't let that constrain her in the slightest. Story settings range far and wide, from suburbia to Siberia, Utah to Oulu, Brighton to Bothnia, the Isle of Wight to Ireland, Sussex to Sicily – all rendered in a spare, sinuous prose that weaves its way through the intricacies of the stories without pausing for self-indulgent ornamentation. I would be very interested to see where she goes from here, but I'm confident that it will be broader and even better – as far as that's possible. British weird fiction is fertile indeed if it's producing first growths like this bouquet of porcelain flowers of pain. Highly recommended.